Fire Recovery Efforts
As the fires tore through our community, we knew we would have to do something to help our friends, neighbors, and fellow bicycle rider.  So as turn the corner from crisis to recovery, the Napa County Bicycle Coalition is proud and humbled to be part of the following events and fire recovery efforts.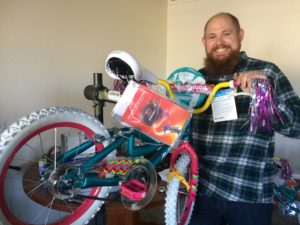 Fire Relief Bicycle Program
The Napa County Bicycle Coalition has teamed up with Trek Bicycle Store of Santa Rosa, the Redwood Empire Mountain Bike Alliance, and our local Trek dealers at Bicycle Works, St. Helena Cyclery and Napa Valley Velo, to assist fire victims by replacing up to 500 kids bicycles destroyed in the fires.  Bikes are being provided free of cost to fire victims, prioritized for those most in need, and while supplies last.
Update: Our Fire Relief Bicycle Program application is now closed.  Thank you to everyone who applied for a bike.  For those who completed an application but have not received confirmation of a bike, please be patient, and we will be contacting you shortly.
Thank you to Clif Family Winery, the Redwood Empire Mountain Bike Alliance, and all of our other community partners who have supported these efforts over the past two months.
---
Who We Are

The Napa County Bicycle Coalition is a local nonprofit advocacy organization working to make riding a bike in Napa County safe, convenient, and accessible for riders of all ages and abilities.
Our outreach and education programs reach thousands of local residents each year, provide essential bike safety education to low-income youth, and raising awareness of how easy (and fun) it is to ride a bike for recreation and transportation. Through our grassroots advocacy and policy programs, we are making our local communities more bike friendly and expanding bike infrastructure.  Our community events – Napa BikeFest, Carneros Family Ride, and Kidical Mass – bring our community together and help celebrate the joys of riding regardless of age or ability.
---