About us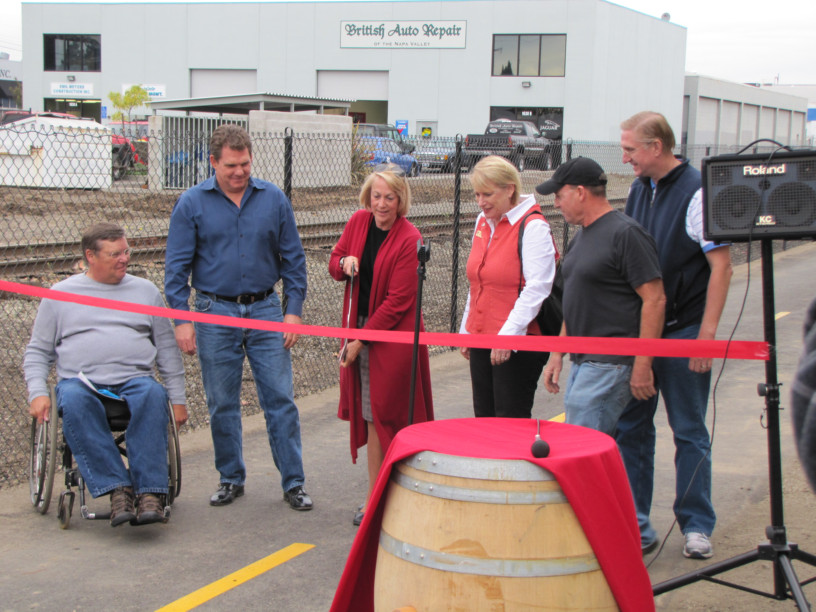 The Napa County Bicycle Coalition is a membership-supported advocacy organization working to improve the bicycling environment and quality of life for all residents. Less traffic congestion, reduced carbon emissions, and a healthier population are some of the ways bicycling improves life in Napa County.
Since our founding in 2008, Napa Bike has been working with public officials and government staff to communicate the concerns of bicyclists. We engage in education programs and promote infrastructure improvements that make bicycle riding a safe alternative for daily transportation.
You've seen the effect of our advocacy in each of our towns: bike lane striping, bike route and share-the-road signs, permanent bike racks . . . plus Napa Bike Fest, Family Biking and Street Skills classes, Safe Routes to Schools programs, Bike-to-Work-Month programs, and more.
Our Plan

Achieve "Bicycle Friendly Community" recognition from the League of American Bicyclists for all 5 cities and for the county. Our overall goal is that Napa County join Davis, Portland, and Boulder, as models of safe cycling.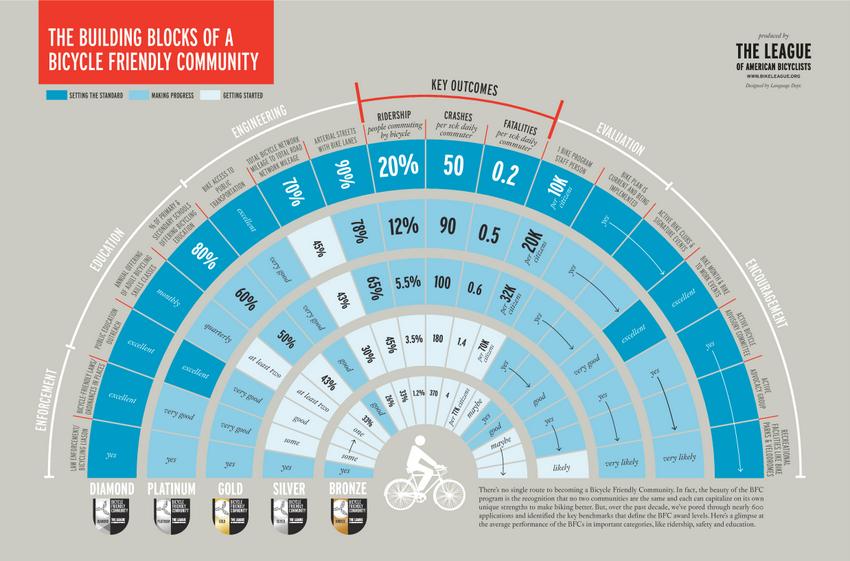 click image to see full size pdf
To get there, we concentrate on these important actions:
Build broader community support for investments in safe cycling through education and outreach
Partner with the Vine Trail Coalition to support completion of a safe Class I path that connects all cities in the County
Implement a "Share the Road" campaign to ensure cyclists respect the rules of the road and motorists respect the rights of cyclists on the road
Be the voice of the the cycling community in the County, particularly with the governmental jurisdictions that affect cyclists
Become self-sustaining to ensure safe cycling is a permanent value of the community.
You can download a copy of our strategic plan here.  We welcome your input via email or in person at one of our board meetings.
Who We Are
Members of Napa Bike come from every part of the cycling community.  What we have in common is a wish to get from any point A to any point B by bicycle and in safety.
Cycling Enthusiasts


Members who ride rain or shine, and realize the importance of making cycling accessible to more people.

Recreational Cyclists


Members who ride for fun and exercise, and would ride more when it is safer and more convenient.

Bicycle Commuters


Members who ride to work and want to see mutual respect for all road users; they also want better integration of bikes with public transit.

Health and Fitness Cyclists


Members who choose cycling as their preferred method of exercise.

Families Who Will Ride When It's Safe


Members own bikes but are afraid to ride, or afraid to let their children ride; they want safer routes to schools and destinations.

People Who Want a Better Community


Members know that when more people are walking and biking, Napa County will be a greener, more connected community.