Rides
The Napa Valley, with its varied terrain, beautiful scenery and mild weather, is an ideal place to ride bikes. We encourage you to check out the FREE Bike Napa Valley map – available for at local bike shops, welcome centers, and many hotels – to explore the valley on two wheels.
We've developed a number of suggested rides for various ages and abilities below – please check them out, and let us know what you think by emailing info@napabike.org.
---
American Canyon
1)Â Landfill Loop – Perfect for families, this 2.5 mile loop begins and ends at Wetlands Edge Park, looping around the old landfill just to the southwest. This loop can be ridden on any bike – the trail is mostly compacted soil and some pavement.
2)Â Newell Open Space – On the eastern hills of American Canyon, these rolling hills connect to the larger Lynch Canyon Open Space on the Solano County side of the hills, and includes sparsely used trails great for intermediate mountain biking. Â Access the park via Newell Drive at Donaldson Way; there's a small parking lot at the end of Newell Drive. Â Both Newell and Lynch Canyon are primarily fire roads, and both parks have active cattle grazing, so be aware of animals and their impacts on the trail. Â If you're in to mountain biking, be sure to also check out Skyline Park in Napa, and Moore Creek in St. Helena.
3) Bay Trail – One of the longer ride options in American Canyon, the Bay Trail is a 6.25 mile out-and-back from Wetlands Edge Park to the Brazos railroad bridge.  This trail is well used by joggers and hikers. The adjacent Napa River and old salt ponds can make for spectacular birding and wildlife watching.  A gravel levee trail can extend this ride across Green Island Road toward the Napa County Airport – just be aware of railroad crossings and remain on public property.
City of Napa
With a population of roughly 80,000 – and thousands of tourists and commute workers - can feel very urban.  But there are plenty of ways to escape the traffic and hubbub, and explore our historic town by bicycle.  A few of our favorite rides are below, and even more will be available via PDF and online in 2017, when the City finalizes a new "loop ride" mapping project.
1) Old Town Napa – There's so much to check out in Old Town Napa - including magnificent architecture and historic buildings, and some of our town's most popular parks.  This area is bounded roughly by Lincoln, Highway 29, Randolph, and Pine.  We recommend avoiding the heavily trafficked Jefferson Street (which doesn't have bike lanes), and opting for the smaller local streets. Before you roll, check out some of the great resources available from our friends at Napa County Landmarks.
2) River Trail & Kennedy Park – This ~5 mile out-and-back ride is entirely on the Napa River Trail, south of downtown Napa.  Head out from downtown along the recently paved Napa River Trail at Soscol and 3rd Street. Check out the Wine Train yard, complete with old train cars, engines, signals, and other detritus.  About 1.25 miles in, you can hang a left to head on to Hartle Court, for the Napa Farmers Market on Tuesday and Saturday mornings. Also at Hartle Court is one of the Vine Trail rest stops, complete with a bike pump in case your tires are a bit low.  Continue along the river trail another mile south, past Napa Valley College to Kennedy Park.  Check out the North Bay BMX track, family picnic areas.  For mountain bike riders, head up Streblow Drive to enter Skyline Park via the steep and technical River to Ridge trail.
3) Napa to Yountville – After years of planning, the first major stretch of the Napa Valley Vine Trail, a 47-mile bicycle path separated from roadways, is paved and ready to accept riders.  Ride from either at the Redwood Road Park & Ride (across from the Marriott), or from Yountville, and experience this 6.5 mile path that parallels Highway 29 through north Napa, and the vineyards of the Oak Knoll appellation. Note: Although paving is complete, the Vine Trail is not "officially" open. Use caution at crossings, which may include loose gravel.
4) Skyline Wilderness Park - Skyline Park is without question one of the most loved (and neglected) parks in Napa County.  The State of California owns the land, and the park is managed by a private vendor, the Skyline Park Association. The park has nearly 20 miles of developed trails, all of it open to mountain bikes, although many of the trails are highly technical with rock gardens, steps , and switchbacks that beginning riders may find overly challenging.  Day use in the park is $5 if driving in via the Imola Ave entrance; don't cheat by using the River to Ridge entry at Napa Valley College.  Note: The River to Ridge gate is open inconsistently, and closes before the rest of the park.  Call ahead for details to avoid being trapped inside the park.
 Yountville
Coming soon . . . send a description of your favorite ride in or around Yountville and we'll put it in. Please include a picture or two!
St. Helena
Angwin – It's in the neighborhood . . .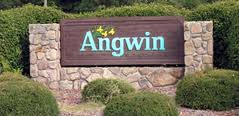 Pacific Union College allows visitors to enjoy the miles of their trail network adjoining its beautiful mountain top campus. The only thing they ask is that you leave the trails clean or cleaner than you find them, and respect the other trail users. Hikers, mountain bikers, and horseback riders have gotten along peacefully here for years just through use of basic courtesy . . . imagine that?
You can enter the property from the airport or from Las Posadas Road. Here is an unofficial, not-to-scale map that will help you find your way around the incredibly beautiful forest. The best way to learn the trails is to ride them and know you can't get too lost since the area is quite compact.
St. Helena – The Heart of Napa Valley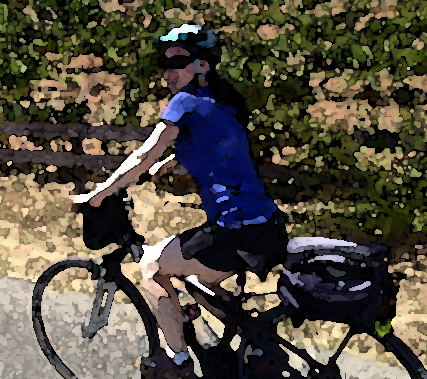 There are a lot of riding options from the City of St. Helena. Our friends at St. Helena Cyclery have put several classics on their website.
Check it out here:Â http://tinyurl.com/Rides-from-StHelenaCyclery
Coming soon more rides from St. Helena. . . send a description of your favorite ride in or around St. Helena (including Angwin, Pope Valley, and Lake Berryessa) and we'll put it in. Please include a picture or two!
Calistoga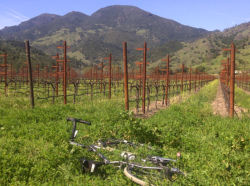 Downtown Calistoga & Silverado Trail North
This ride is a scenic loop, approximately 25 miles of relatively flat riding down Silverado Trail, taking in the beautiful side valley of Crystal Springs Road to Sanitarium Road.  There's a short transition to Glass Mountain Road which returns you back to Silverado Trail.  On the way back to Calistoga, we recommend a detour to Hwy 29 at Larkmead Lane, then back to Silverado Trail via Dunaweal Lane and on to the junction of the part of 29 that goes through the town of Calistoga.
Next, it's a scenic backroads tour through bucolic Calistoga to Tubbs Lane (look for the geyser going off just as you approach Tubbs), for a short stint leading to Bennett Lane (a nearly car-free environment), then south on Highway 128 to Buster's in Calistoga where a well-deserved barbecue lunch and beverage will add to the other rewards of this ride. Here are the route directions and map.