Partners

The Eagle Cycling Club provided the seed funding that enabled the founding of the Napa County Bicycle Coalition. Their support continues to this day with annual significant financial contributions by the organization and many individual members. It was their vision to create an entity whose sole function is making riding safer for everyone in Napa County.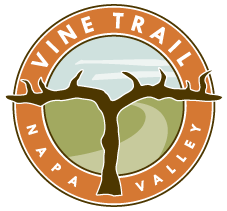 The Vine Trail Coalition is working to connect all 5 towns of Napa County with a Class I multi-use trail.  The strategic importance of this trail cannot be overstated; it will be the backbone of the Napa County bicycle network.  Members of Napa Bike and the Vine Trail serve on each respective board, and both coalitions are working together make this key part of the bicycling network a reality.
The Napa County Office of Education (NCOE) administers the Napa County Safe Routes to School program as part of a solution to increase students' physical activity and improve unsafe walking and bicycling conditions. Napa Bike provided NCOE assistance in securing the initial Federal grant and is currently working with NCOE to expand implementation of the program in more Napa County Schools.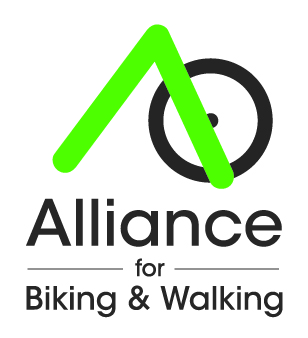 The Alliance for Walking & Biking is a Washington D.C.-based non-profit organization whose mission is to create, strengthen, and unite state and local bicycle and pedestrian advocacy organizations. They provide local coalitions like us access to many resources, including: best practices, success stories, and benchmarking data. Napa Bike is a member and has benefited from guidance and recommendations provided to members online and in training workshops.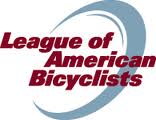 The League of American Bicyclists was founded in 1880 to improve the quality of bicycling and were instrumental in getting America to invest in paved roads! Today they sponsor the National Bike Summit in Washington, D.C., putting a light on bicycle issues where the laws are made. They also sponsor National Bike Month in May, which includes Bike to Work events. Most important, these are the people who developed the Bicycle Friendly Communities program which enables us to compare our progress toward improving bicycle-friendliness against national standards. Napa Bike supports the League's national lobbying effort as a member.

The California Bicycle Coalition is a nonprofit education and lobbying organization working to improve bicycling conditions throughout California. CBC's mission is to create safe, healthy and livable communities in California by promoting bicycling for transportation and recreation. Check out their 2017 legislative rundown of bills impacting cyclists across our great state.
We've got great neighbors! Special thanks to our friends in Marin, Sonoma, San Francisco for help beyond all expectations.  These folks know what they are doing and are always generous in sharing their experience and best practices!  If you ever ride in those areas, think about joining their coalitions too. These people are awesome.