Cancelled – Bikes for Tots Ride
Event Date: October 21, 2017
Event Time: All Day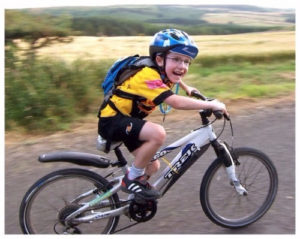 –EVENT CANCELLED–
We regret to announce that the Bikes for Tots event has been cancelled due to fires.
Those who have registered for the event are being offered the opportunity to donate registration fees to the Napa County Bicycle Coalition to support our youth bike safety programs , or receive a full refund.
---
Bikes for Tots Ride – October 21st
Nothing better than being on the bike.
How many of us were fortunate enough to have our parents surprise us with a bicycle when we turned five or six?
Perhaps our fathers were the ones who pushed across the front lawn to get us moving forward, staying upright, grinning from ear to ear (no more training wheels!)
Whatever the case, we were lucky.
Many children today don't have the good fortune of receiving their very own bike. Perhaps they've ridden a friend's bike, but they don't have one they can call their very own.
That's why the annual Bikes for Tots event continues to be focused on raising funds to not only donate bikes and helmets to underprivileged youth and teenagers here in Napa County and the East Bay, but also to ensure that these kids have the necessary skills to ride safely and confidently.  This ride will benefit the Napa County Bicycle Coalition and the Fast Freddie Foundation.
---
Click here to register for this event!
Note: This event is not produced by the Napa County Bicycle Coalition.  Please refer any questions to info@ridenapavalley.com.