Event Date: April 28, 2017 to April 30, 2017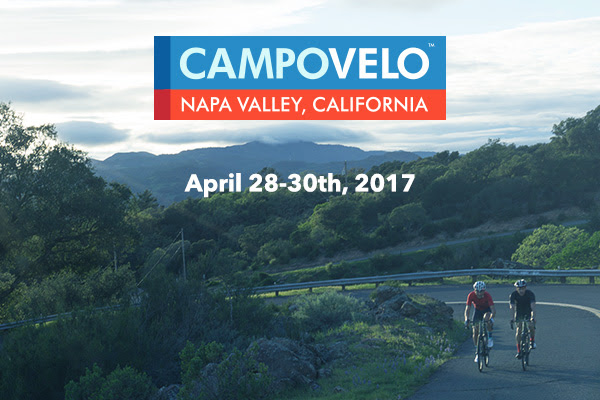 We're pleased to be part of the inaugural CampoVelo Napa Valley – a three day event pairing world-class cycling, mouth watering cuisine and unparalleled libations. Sounds fun, doesn't it.
Best of all, a portion of proceeds go right back to supporting our work to improve bicycle safety, education, and advocacy right here in Napa County.
Registration for CampoVelo Napa Valley is now open.
See you there!