Contact Us
We look forward to hearing from you!
.And if you want to help, we will gladly work with you to find a way to volunteer your time in a way has value to you. The contact form is a handy way to tell us how you would like to get involved, and it automatically places your contact information into our contact database.
We promise to respect your privacy and share your information with no one else.

Please complete the contact form below.

---
 Our Staff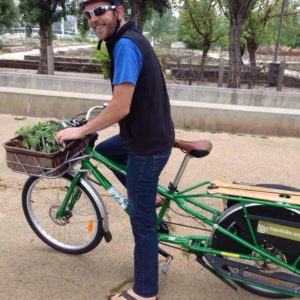 Patrick Band – Executive Director
Patrick joined the Board of Napa Bike in the summer of 2014, prior to transitioning to his role as Executive Director in March of 2015. He has lived in the North Bay for most of his life, having grown up in Sonoma County, and lived in Napa since 2009.  As Executive Director, Patrick brings over 15 years of experience to NCBC in advocacy and policy issues.
As a leading advocate for bicycle safety and accessibility, Patrick's work focuses on promoting cycling for recreation and transportation, growing the organization's capacity, and executing the Board of Directors strategic vision of Napa County as a safe, convenient, and accessible place to ride a bike.  Day to day, his work includes engaging with community stakeholders and decision makers around bicycle infrastructure, and promoting cycling as recreational opportunity for countless residents and a viable form of everyday transportation.
Beyond his enthusiasm for bikes, Patrick is an experienced runner, climber, and backpacker, with a passion for the eastern Sierra Nevada high country.
You can reach Patrick via email at pband@napabike.org.
Madeline Oliver – Program Coordinator
Madeline grew up in California and Hawaii. She attributes her lifelong passion for the environment to her access to nature while growing up in rural areas. Whether swimming in the Pacific Ocean, snowboarding in the Sierra Nevada, or running through Bothe Park, she loves all things outdoors. She was first introduced to cycling by a classmate at St. Helena High School, and grew to love biking and bicycle planning while attending UC Davis.
During her time studying Environmental Policy and Planning at UCD, she worked on environmental policy issues in both the non-profit and public sectors. She is excited to be able to bring her experience in and enthusiasm for active transportation back to Napa County in her work leading our Safe Routes to Schools program in partnership with the Napa County Office of Education, as well as other bike safety and encouragement programs.
You can reach Madeline via email at moliver@napabike.org.
---
Bike Education Trainers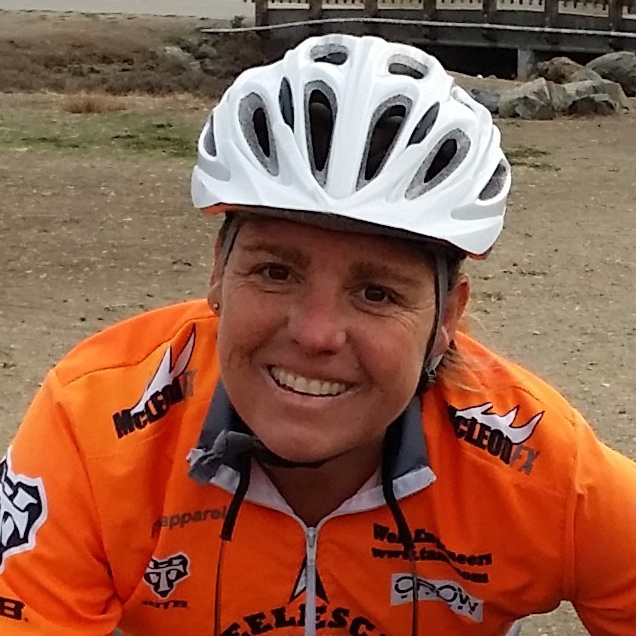 Frances Barbour
Frances has 30+ years experience riding urban and rural environments for transportation and recreation, and 25 years riding off road. Her goal is to help others discover the joys of cycling "the easy way," without having to struggle and stress over mastering bike handling, climbing/descents, and biking in/with traffic. She primarily teaches private lessons for all ages and abilities, and group lessons, especially for women and children.
Frances received her League of American Bicyclists Cycling Instructor certification in 2006, and developed curriculum for and taught the Safe Routes to Schools program in Marin County for 7 years. As a cycling mother, she created and conducts Riding with Youth/Family Biking Workshop lesson plans, to help families bike in a safe, pleasant environment for everyone. Frances lives in Tiburon with her biking family: husband Bill Melbostad, and MTB champion son, Teddy Hayden.
Joel King

In addition to serving on our Board of Directors, Joel is a League Certified cycling instructor and serves as an instructor for Family Biking Workshops and other educational programs. His main form of transportation is his bike, and prior to retirement was a regular bike commuter for over 30 years.