Support to the Coalition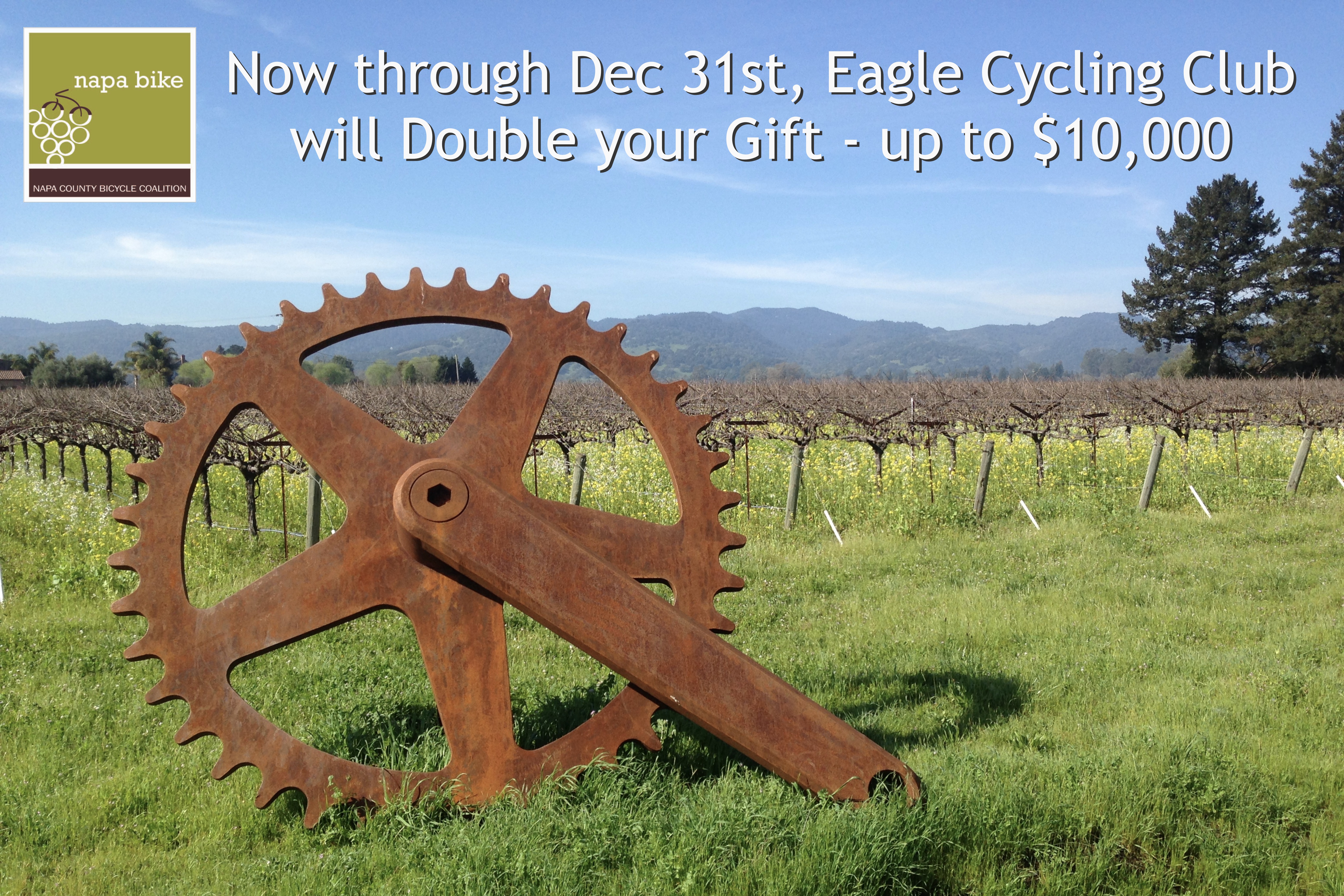 We would like to express our deepest thanks to everyone who has supported our work over the years.
Together, we are making progress toward a more bicycle friendly Napa County.
Right now, every dollar you give through December 31st will doubled, up to $10,000, thanks to a generous matching gift from the Eagle Cycling Club.
Join us in celebrating the past year's successes, and support our ongoing efforts to make riding a bicycle in Napa County safe, convenient, and accessible for riders of all ages and abilities.
---
By donating to the Napa County Bicycle Coalition, you're making a lasting impact to improve the safety and accessibility for everyone riding a bike in our community.  Supporters like you help ensure that we can provide our bicycle safety programs to local youth, fight for more bike lanes and safer streets, and build a community of active, informed riders.
Note: We also accept in-kind donations of used bicycles (in rideable condition only) through two of our local shops – Bicycle Works and The Hub Bicycles.
---